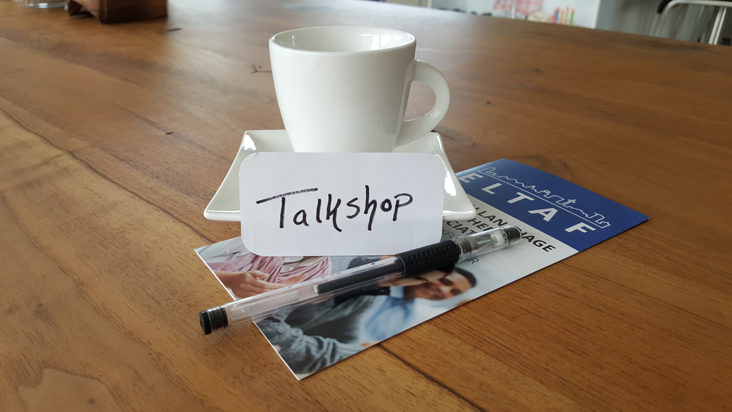 Event Details
Start Date

01/07/2023

Start Time

14:00

End Date

01/07/2023

End Time

17:00

Location

Depot 1899, Textorstraße 33, 60594 Frankfurt
The original Frankfurt talkshop is back!
Come and meet like-minded ELTAFers face-to-face for a drink/snack and informal Saturday afternoon chat. Our "Stammtisch" has been reserved!
If you have never been to a talkshop, why not give it a try: A talkshop is a social get-together of ELTAF members in a relaxed setting. We meet in a café on a Saturday afternoon for 2-3 hours to have a cup of tea or coffee, cakes or whatever else takes our fancy (everyone pays their own bill). We may, as the name suggests, "talk shop" but there is no particular theme – just come and chat about anything that comes to mind, share your concerns on teaching matters, ask advice or simply get to know your fellow ELTAFers better.  New faces are always welcome!
The venue is Depot 1899 in Sachsenhausen, near Südbahnhof and easy to reach.
Please e-mail me to let me know you are coming. Don't worry if you get a notice of absence (I'm off to the UK for two weeks); your message will be read after I return from holiday.
I look forward to seeing you there!
Martina Weyreter (weyreter@paed.psych.uni-frankfurt.de)